Backeddy Resort & Marina
Establishment and lodging at 16660 Backeddy Road, Egmont, BC V0N 1N0, Canada. Here you will find detailed information about Backeddy Resort & Marina: address, phone, fax, opening hours, customer reviews, photos, directions and more.
Rating
4 /5
Based on 1 reviews
Photos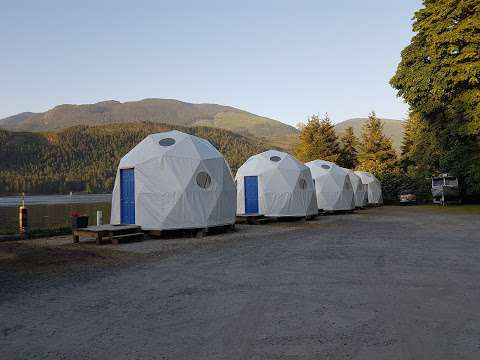 Reviews of Backeddy Resort & Marina
Delphine M. Added 2017-09-30

★ ★ ★ ★ ☆

Service was friendly and prompt, and the employees were very helpful in explaining the setup for ordering food/alcoholic drinks. Burger was slightly more charred than I would have preferred, but still delicious, as were the fries. Overall a very good place to stop and get a quick bite to eat with a view.
Share this page
Additional actions
Today's weather in Egmont
01:00
18 ℃ 1014 hPa 59 % 1 m/s 04:00
16 ℃ 1017 hPa 61 % 1 m/s 07:00
14 ℃ 1019 hPa 66 % 1 m/s 10:00
19 ℃ 1019 hPa 55 % 1 m/s 13:00
23 ℃ 1019 hPa 49 % 2 m/s 16:00
26 ℃ 1017 hPa 44 % 2 m/s 19:00
27 ℃ 1017 hPa 44 % 2 m/s 22:00
23 ℃ 1017 hPa 62 % 1 m/s